SQL Saturday is returning to Atlanta on May 18th at Georgia State University – Alpharetta, 3775 Brookside Pkwy, Alpharetta, GA 30022
The day before the event Atlanta MDF is presenting 5 Pre-Cons to choose from. Last year all three Pre-Cons sold out well before the event so get your tickets while you still can!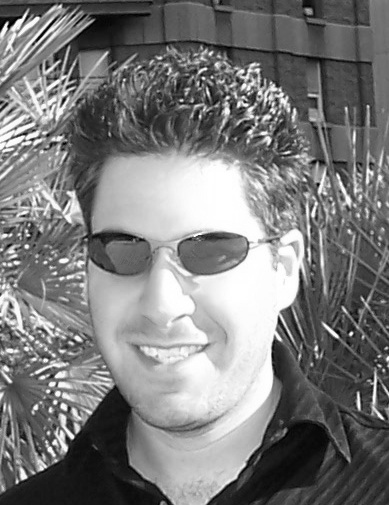 Surfing the Multicore Wave: http://surfmulticore.eventbrite.com
Processors, Parallelism, and Performance Today's server hardware ships with a truly massive amount of CPU power. And while SQL Server is designed to automatically and seamlessly take advantage of available processing resources, there are a number of options, settings, and patterns that can be exploited to optimize parallel processing of your data. This full-day seminar starts with an overview of CPU scheduler internals from the perspective of both Windows and the SQL Server Operating System (SQLOS). Next, you will learn about intra-query parallelism, the method that SQL Server uses to break up large tasks into many smaller pieces, so that each piece can be processed simultaneously. You will come to understand how to read parallel query plans and how to interpret parallel wait statistics, as well as best practices for the various parallelism settings within SQL Server. Finally, you will be introduced to techniques for exploiting parallelism at the query level: patterns that can help the optimizer do a better job of parallelizing your query. After attending this seminar, you will be in full control of your CPUs, able to compel your server to use every clock tick to your end users' advantage. This session is intended for mid-level to advanced DBAs and DB developers.
_____________________________________________________________
SQL Server Security: http://sqlsecurity.eventbrite.com
During this full day precon we will review a variety of ways to secure your SQL Server databases and data from attack. In this session we will review proper network designs, recommended firewall configurations, and physical security options. We will also review our data encryption options, password protection options, using contained databases, and AlwaysOn Availability Groups security. There will also be discussions about additional measures which should be taken when working with Internet facing applications. From there we will move to the most dangerous attack vector: SQL Injection, including all the ways that attackers can use SQL Injection to get into your system and how to protect against it. The security options for database backups is the next topic on the list followed by proper SAN security designs. We will then finish up by reviewing the auditing options which are available and how they can be used to monitor everything else which we've just talked about during the course of the day.
_____________________________________________________________
Languages of BI: http://languagesofbi.eventbrite.com
To get the most of the presentation layer tools in the Microsoft BI stack when data sources include cubes, PowerPivot workbooks, and data mining models, you can't rely solely on your T-SQL skills.To produce high-performing reports and analytical tools, you'll need to use other query languages like MDX, DAX, or DMX.
In this workshop, you'll learn which languages each presentation layer tool supports and the basic syntax used by each language. You'll also learn how take advantage of query builder tools to help you produce queries until you've developed the proficiency to create more complex queries on your own.
You'll also learn how to work with expressions to add calculations to cubes and PowerPivot workbook, and how to use expressions to customize the appearance of reports, scorecards, and dashboards.
_____________________________________________________________
Practical Self-Service BI with PowerPivot for Excel: http://selfservicebi.eventbrite.com
SQL Server MVP and Business Intelligence Architect Bill Pearson leads this full-day, hands-on introduction to using PowerPivot for Excel to deliver self-service business intelligence.  The focus of the course is to help those new to PowerPivot to become familiar with the assembly of data from diverse sources into models that deliver business intelligence upon demand.  Participants will gain exposure to accessing and relating data, and to employing the Data Analysis Expressions (DAX) language, to construct and share PowerPivot applications that support analysis and reporting throughout the enterprise.

_____________________________________________________________
The DBA Skills Upgrade Toolkit: http://dbatoolkit.eventbrite.com
This full-day seminar is for DBAs and developers with DBA responsibilities looking to beef up their skillsets and simplify their lives with additional insight into their SQL Servers.  Eddie Wuerch takes his extensive experience as a speaker, trainer, mentor, and DBA in one of the largest and busiest SQL Server environments in the world and distills it into a collection of topics for DBAs managing databases of all sizes.